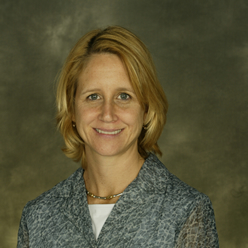 Specialty:
General Surgery
Address:
1814 Lucerne Terrace
Orlando, FL 32806
Dr. Chambers graduated in 1989 from Virginia Polytechnic Institute and State University with a B.S. in Food Science and Technology, and received an M.D. from the University of Florida College of Medicine in 1993. She completed her surgery residency in the Orlando Regional Medical Center's Department of Surgical Education in 1998. She joined the Surgical Group of Orlando in 1998 immediately following her residency graduation.
Dr. Chambers was a member of the Translife Organ Recovery Team from July 1996 to June 1998, and a Clermont Great Floridian Triathlon Medical Volunteer from October 1996 to October, 1997. She is a Fellow of the American College of Surgeons, was Chief of Surgery at Dr. Phillips Hospital from July 2007 to June 2009, and has been Medical Director of Sand Lake Surgery Center from February 2008 to the present.
Dr. Chambers is board-certified in general surgery by the American Board of Surgery.
Specialties:
Minimally invasive laparoscopic surgery
Breast care (benign and malignant tumors, including skin- and nipple-sparing mastectomy)
Hernia repair (umbilical, ventral, inguinal, incisional, hiatal)
Gastric surgical disease care (anti-reflux procedures, benign and malignant tumors)
Small bowel surgical disease care
Colon surgical disease care (diverticular disease, benign and malignant tumors)
Biliary tract surgical disease care (gallstones, gallbladder dysfunction, primary bile duct tumors)
Pancreatic surgical disease care (benign and malignant tumors, management of pseudocysts)
Splenic surgical disease care (benign and malignant tumors, splenomegaly)
Adrenal surgical disease care (benign and malignant tumors)
Hepatic surgical disease care (benign and malignant tumors)
Skin and soft-tissue tumors (benign cysts and cheap replica rolex lipomas; malignant skin cancers and sarcomas; lymph node biopsies)
Thyroid surgical disease care (benign and malignant tumors, hyperthyroidism/Graves' disease)
Parathyroid surgical disease care (benign and malignant tumors)
Vascular access for chemotherapy
Feeding tube placements
Tracheostomies
Complex wound care, including pilonidal cysts and hydradenitis