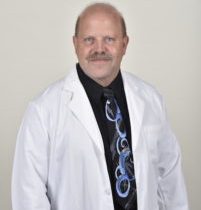 Education:
Dr. Shuler graduated Summa Cum Laude from Michigan Technological University with a degree in Electrical Engineering.   He worked for General Motors during and after college graduation performing advanced product development and systems applications engineering.
In 1992 he returned to Michigan State University College of Human Medicine to obtain a M.D. and subsequently completed an affiliated General Surgical Internship and Orthopedic Surgical Residency.
Specialty:
Orthopedic Surgery
Sport Medicine
Upper Extremity Surgery
Lower Extremity Surgery
Hand Surgery
Joint Replacement Surgery
Address:
801 Marshall Farms Rd
Ocoee, FL 34761
Dr. Paul Shuler founded Provident 
Orthopedic & Sports Medicine Center to redefine quality patient-focused Orthopedic care for patients of all ages.
He is board certified in both Surgical Sports Medicine (2010) & General Orthopedic Surgery (2003).  His  focus is on joint replacement, arthroscopy, hand, and upper and lower extremity surgery.   Dr. Shuler has been a member of the Arthroscopy Association of North America (AANA) since 1998 and completed a mini-fellowship in Shoulder Arthroscopy.